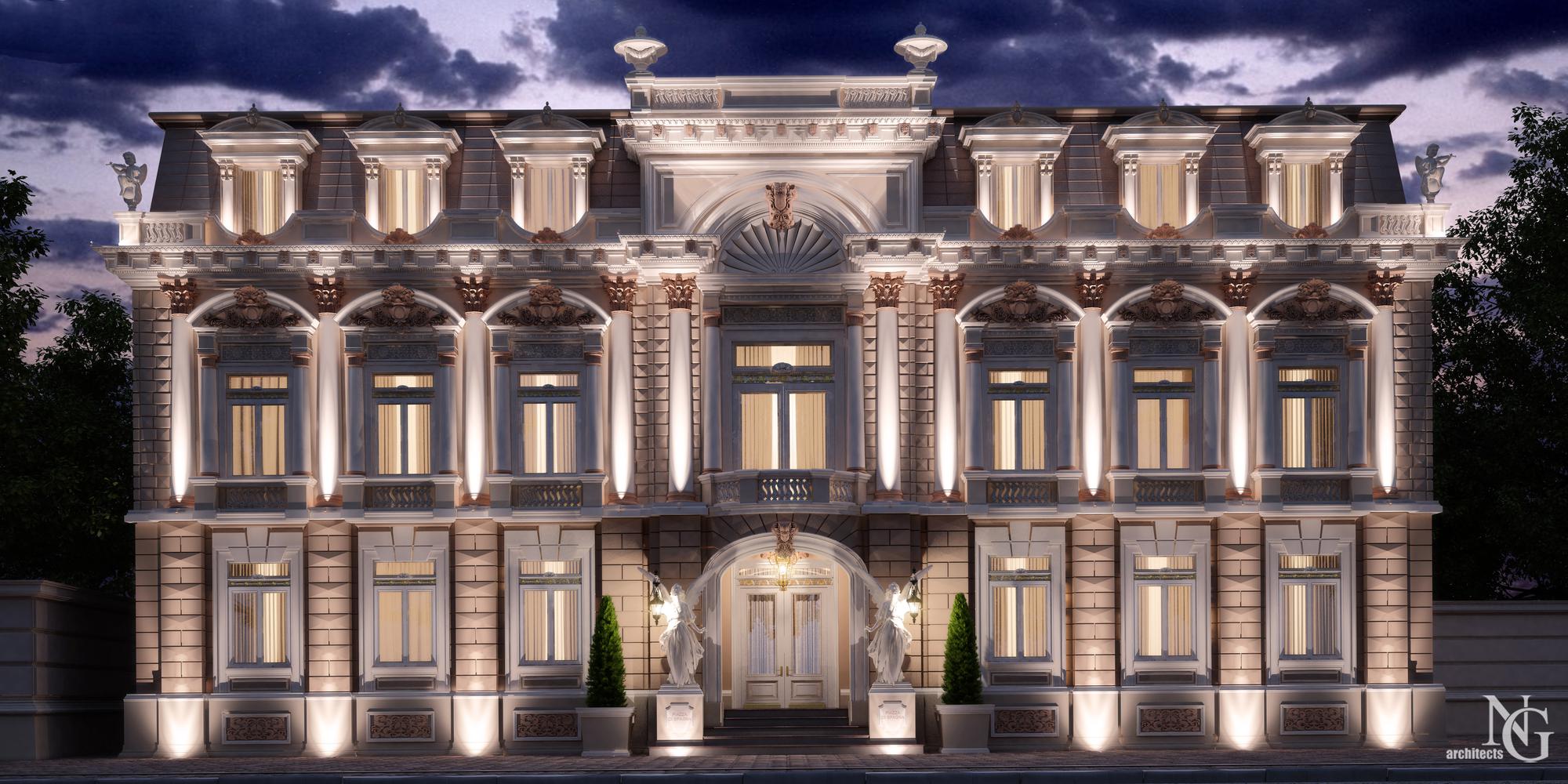 Ukraine
OFFICE BY THE SEA
Classical architecture is a challenge for any architect. We can love it or hate it. We can consider it outdated or admire. It is important to understand that classical architecture is an exam for the architect on his knowledge of proportions, history and, no matter how pathetic it sounds, knowledge of the golden ratio.
Why is knowledge of the golden ratio so important?
The fact that it is based on the principle of harmonious interaction between man and architecture. How you will feel indoors or outdoors surrounded by buildings, depressed or spiritualized will depend on the proportions that the architect puts into his project...