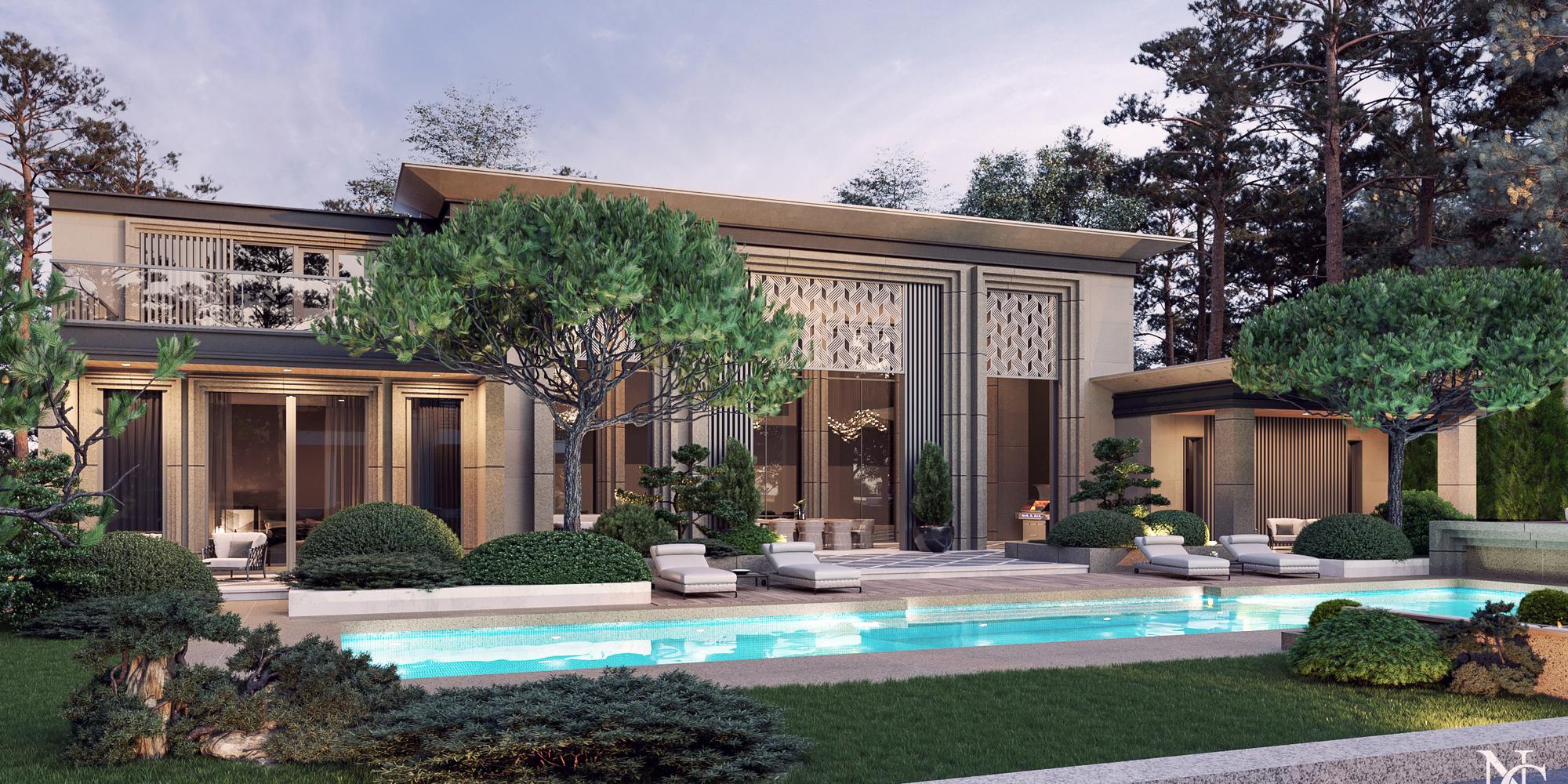 By the sea, Ukraine
ART DECO MANSION
What does everyone dream about, imagining that very summer vacation? About a bright house, pleasant weather and, of course, the view of the sea.
We do not know how to create the weather yet, but we will provide you with an elegant bright residence with a terrace and a swimming pool.
The NG Architectects team perfectly considers elegance, comfort and that very mood with the taste of summer in their projects!