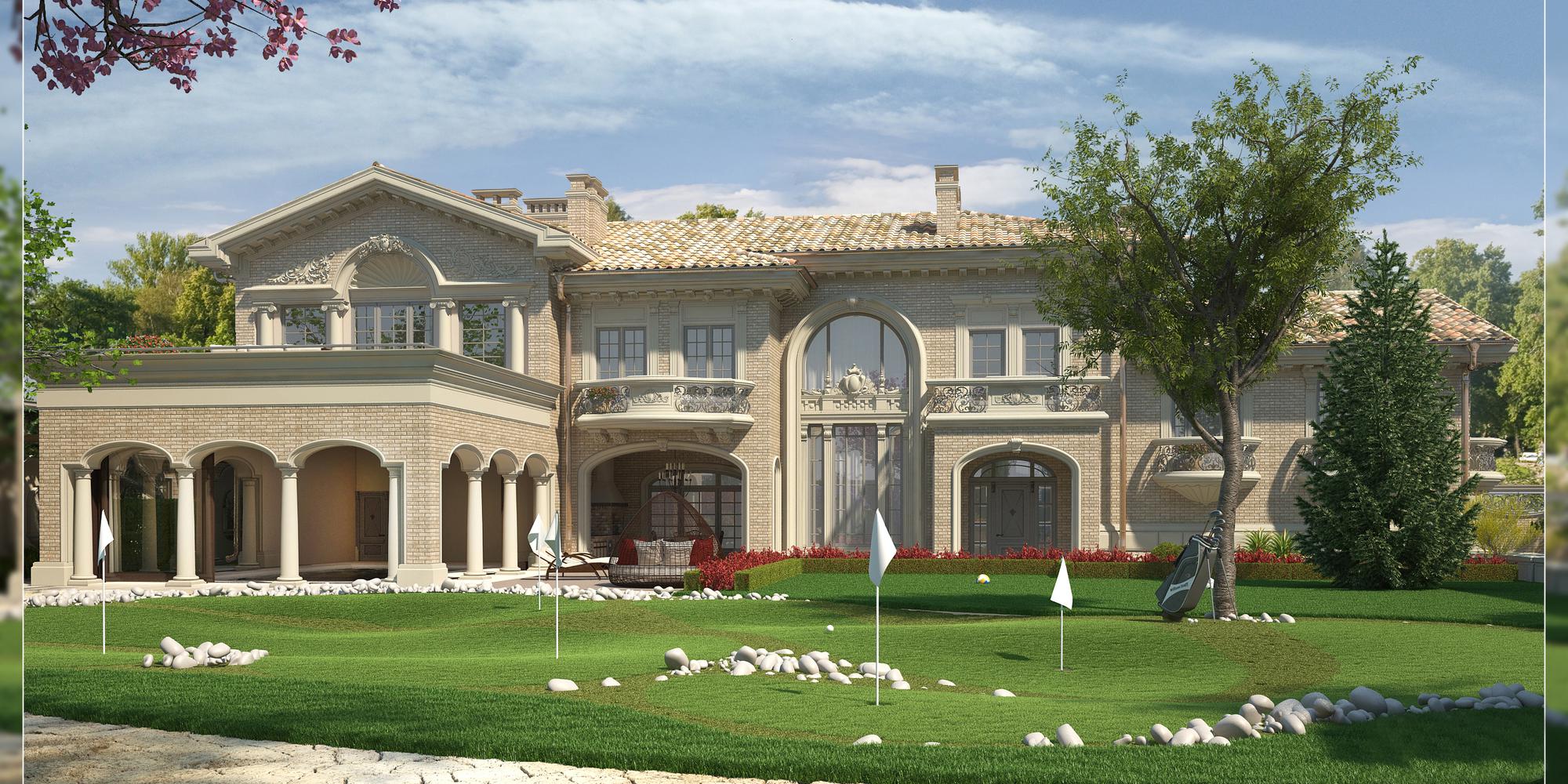 Odessa, Ukraine
Private house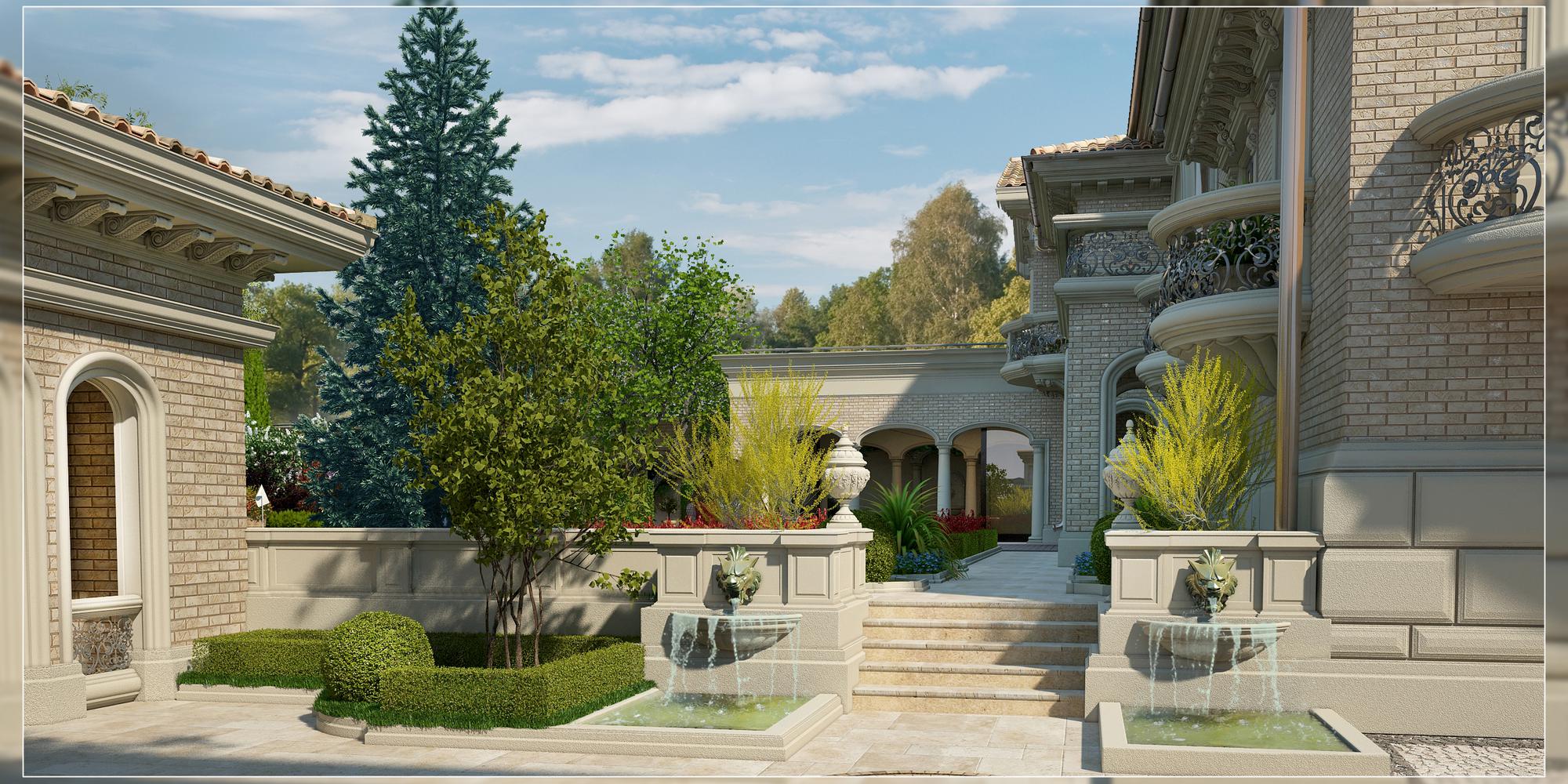 Italy is a land of endless inspiration for an architect. Walking along the streets of Italian cities, it may seem that the houses there are quite monotonous. But just look into the courtyard and you will see wonderful examples of classical architecture, magnificent colonnades and luxurious landscaping.
This is what we were inspired by while creating this villa.
Exquisite architecture in the style of the Viennese Baroque with delicate decor around the windows and resistant to the effects of rain and frost clinker tiles create an elegant architectural ensemble, which combines the building itself, the garage, and ancillary buildings. The courtyard is designed like a golf course.
One of the most beautiful structures was the construction of an indoor swimming pool, the window showcase of which is fully opened in the summer, creating the effect of an open industrial space. Since the winters in the region where this house is located are cold, the pool had to be glazed.
On the second floor of the house there is a large master bedroom with a terrace, which, thanks to the delicate and light shades in the interior, creates a seemingly separate world for the owners.